"Behind every successful woman, is a tribe of other successful women that have her back."
Big things are happening in Somerville, New Jersey! Recently a new boutique, Alba, moved into town and I have to say, it's just what we've been missing.
When I heard about the opening I reached out to connect and collaborate because what is better than a fabulous fashion editorial? A collaboration involving an all-female team, that's what!
Let's meet the players!
Hair Stylist Ashley Neuman and Owner and Hair Director Jenny Jacome from Illustrated Beauty
Alessandra Gonzalez from ABG Artistry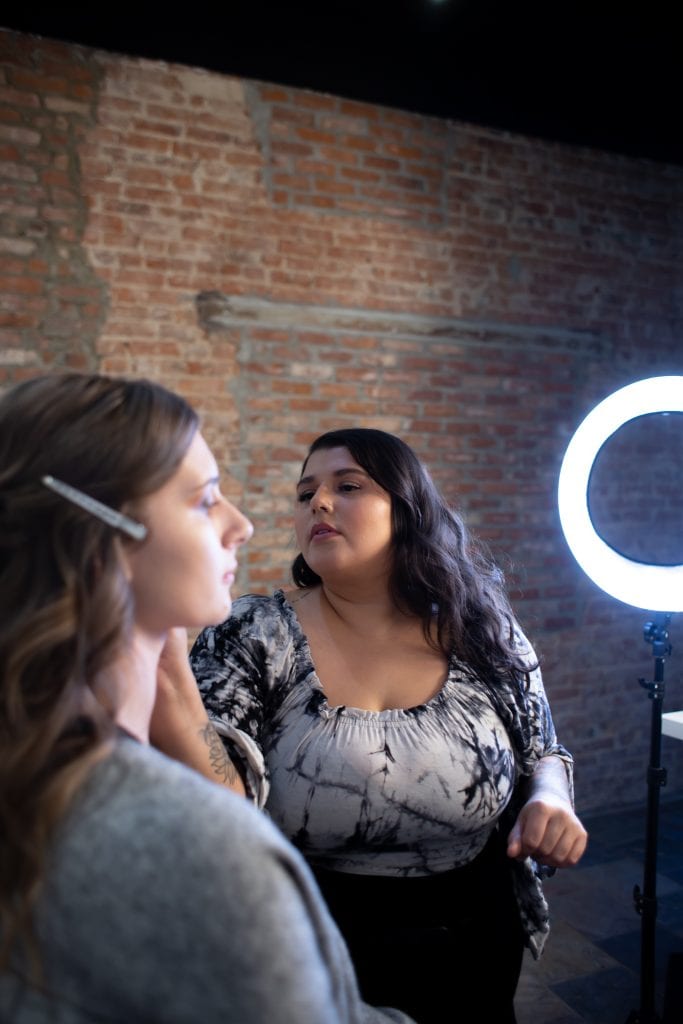 Katie Hickman (pictured) and Gionna Tarantola from Alba Boutique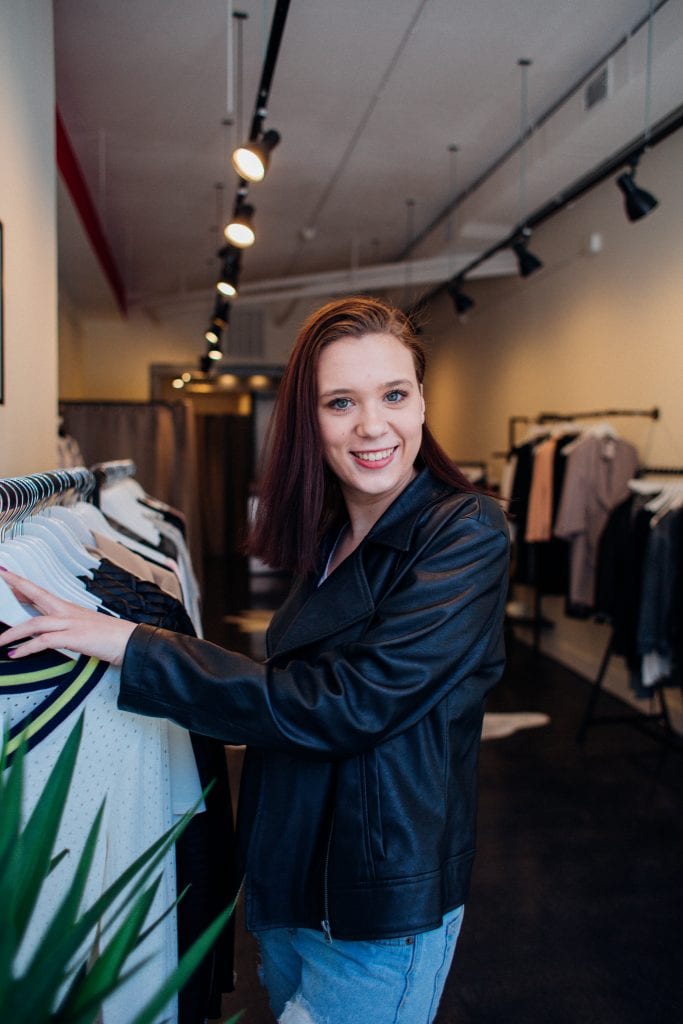 We met at Illustrated Beauty at 87 W. Main St on a brisk Monday morning where Ashley and Alessandra set to work glamming up our beautiful models. IB Owner Jenny and I headed over to the boutique to color match a velvet scrunchy (yes, YOU HEARD THAT RIGHT, scrunchies are back!) to one of the outfits.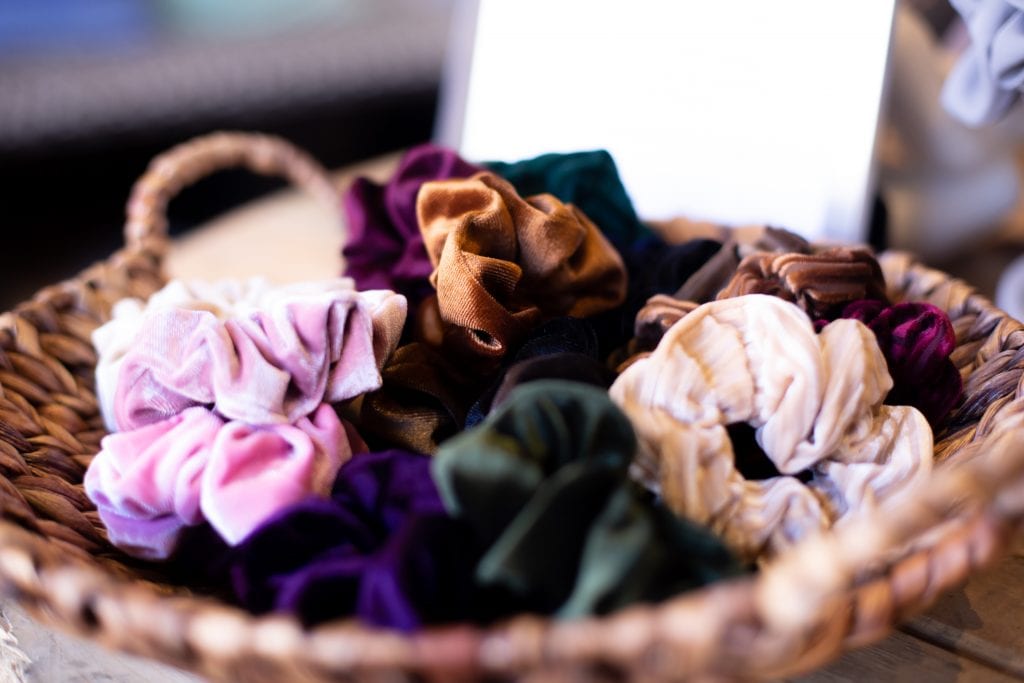 Alessandra created an edgy and smokey, but wearable look for our first model, Alexis. A nursing student and local who is part of the Somerville Rescue Squad, she had the perfect hair for this style!
Ashley followed suit and whipped up this amazingly sleek and modern hairstyle, with Jenny directing. The fanned out bobby pins brought this hairstyle to the next level.
After Alexis was all glammed up we headed over to Division St to Alba's new storefront. Stylist Katie had two amazing outfits pulled for the project for both our models, I think I was "oohing and aahing" for 4 hours straight.
She stepped into these amazing houndstooth leggings with black striping down the sides, paired with a soft cotton tee and a detail-heavy black moto jacket for a sexy and pulled together date night look.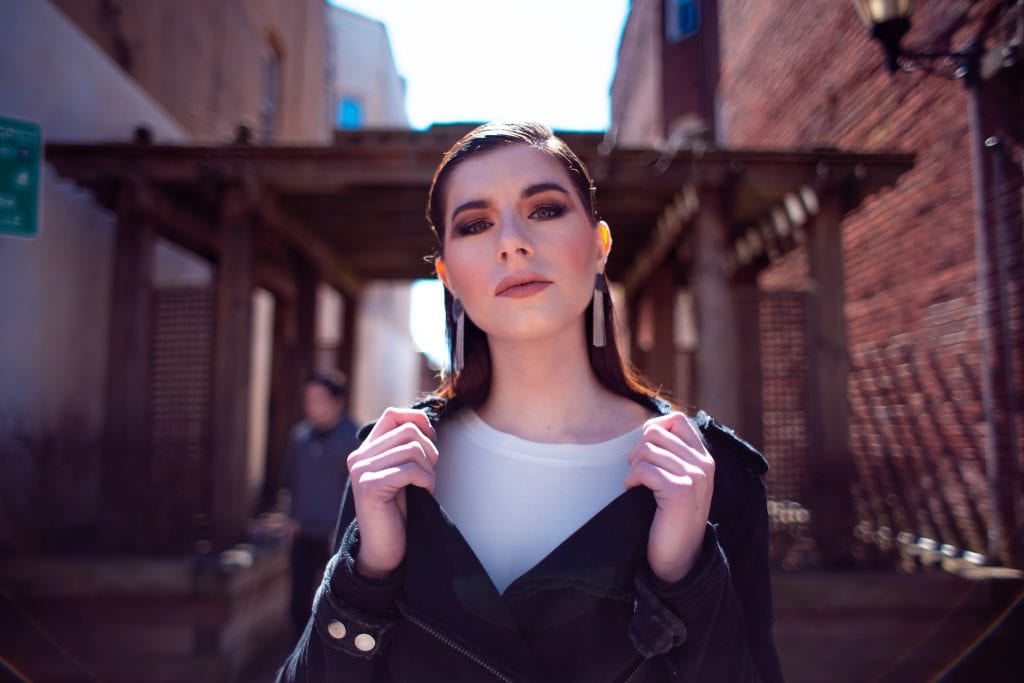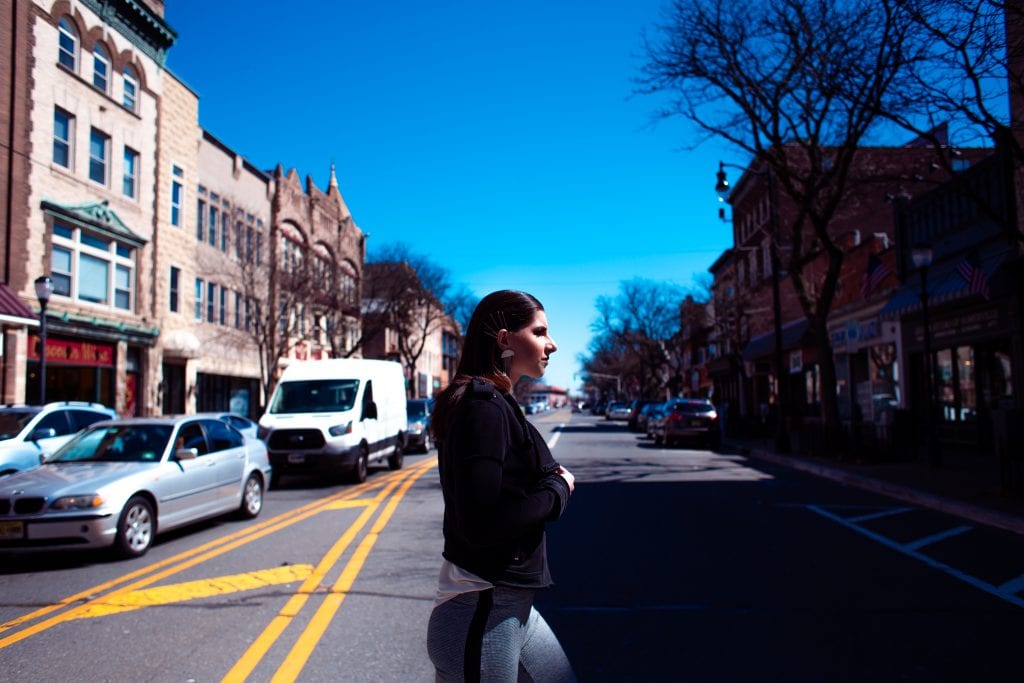 **
Nicole is a student at RVCC and stylist at Evolve who's beautiful features called for a fresh, glowy and spring inspired look. Alessandra made her beautiful blue eyes pop and glimmer!
Ashley and Jenny then created a beautiful texturized braided hair called the Ib™️ Boho Braid and added a fabulous olive green scrunchy to finish off the look.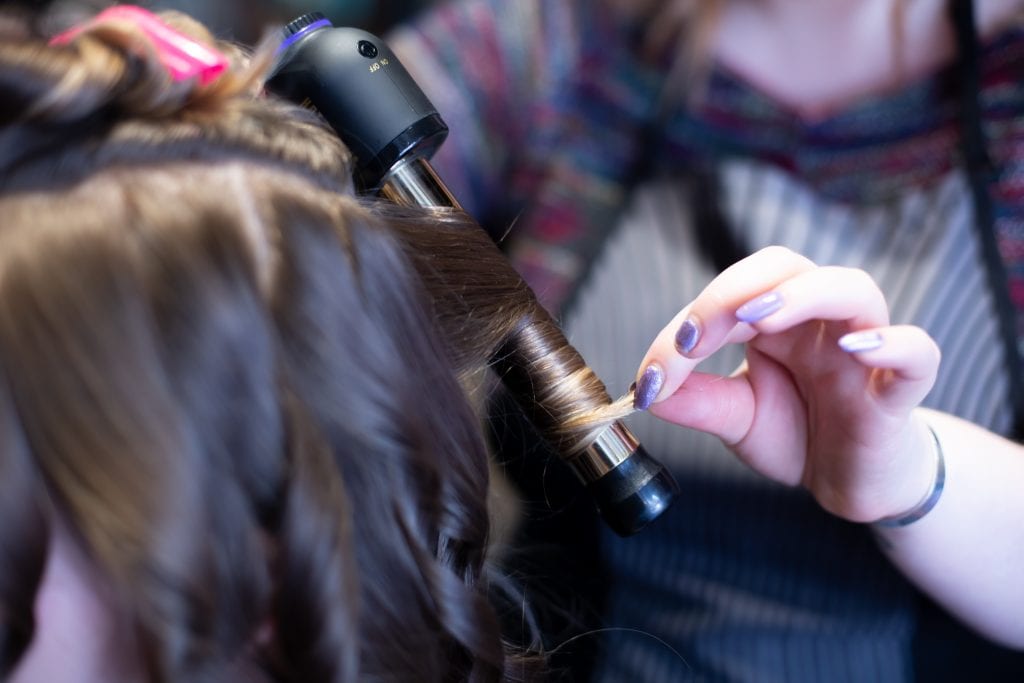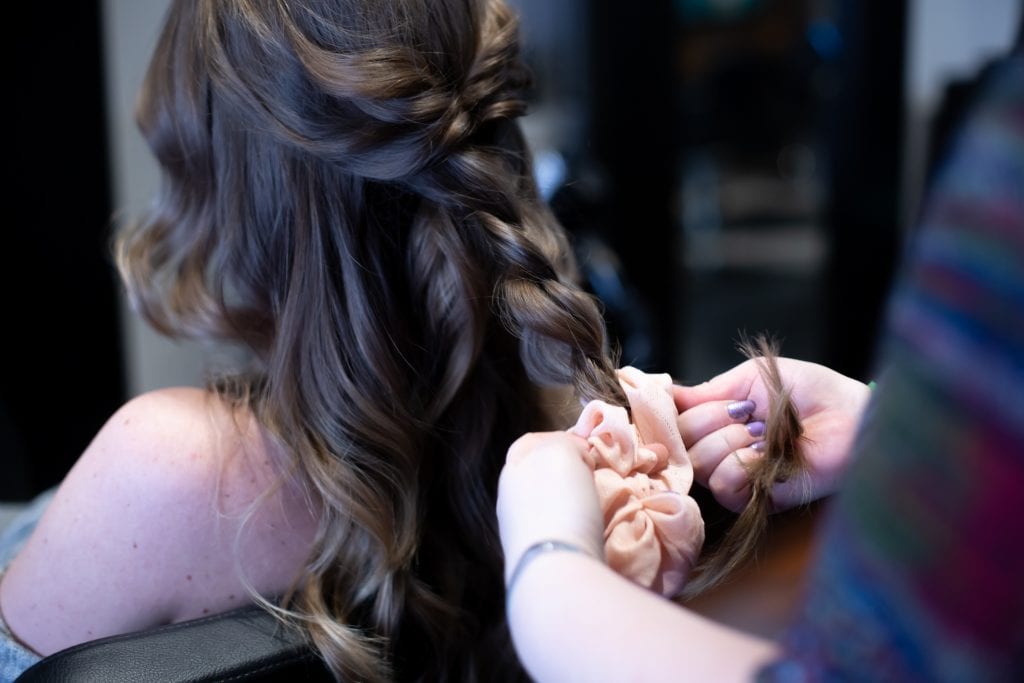 Nicole and I popped over to see Alba after hair and makeup and the second outfit choice didn't disappoint! It was the perfect compliment to Alexis' edgy look! A slim fitting pink pantsuit that was equal parts feminine and masculine, this power suit was perfectly complimented by a beautiful sleeveless floral blouse.
We truly had an amazing time conceptualizing and designing this shoot, teamwork makes the dream work!  I absolutely love creating and collaborating with my fellow local business owners, stay tuned to see what's next up on the blog!
xoxo,
        Tina