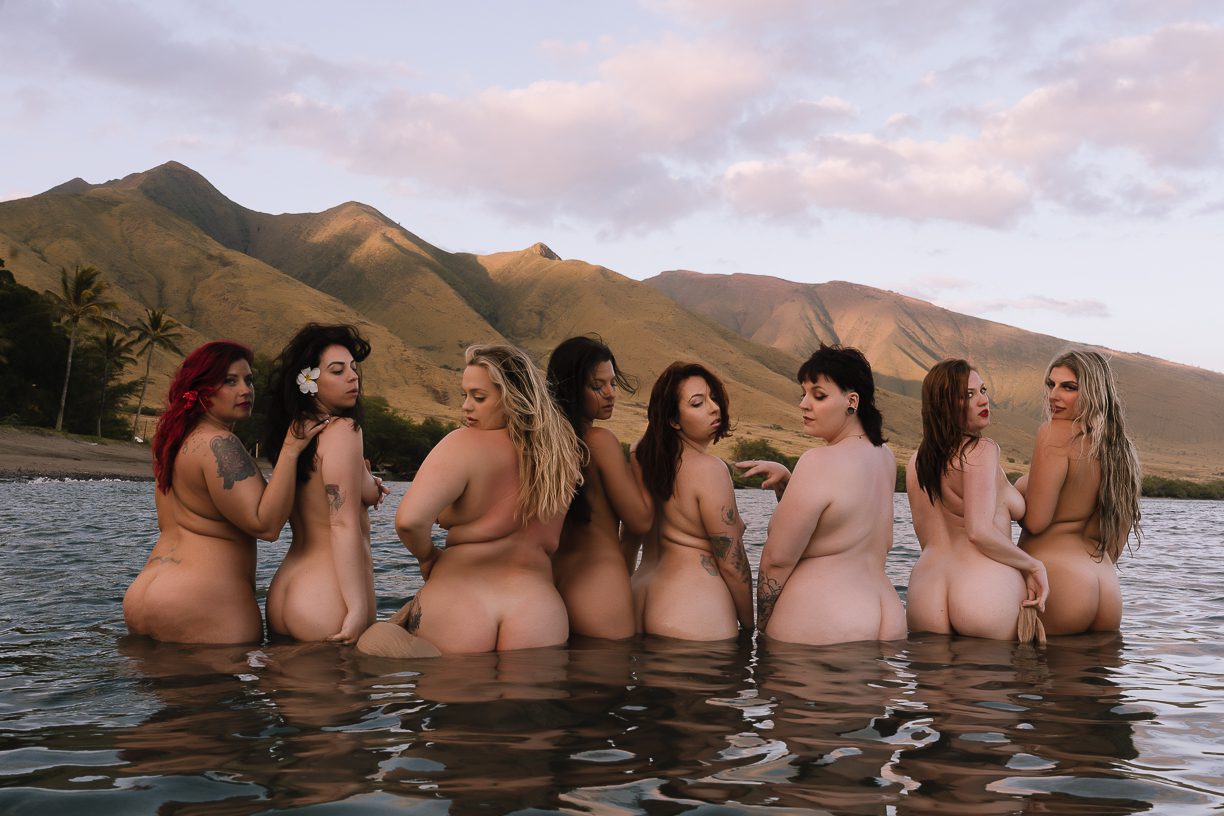 The 2023 Maui Self Love Retreat
We laughed, we cried, we created a beautiful sisterhood.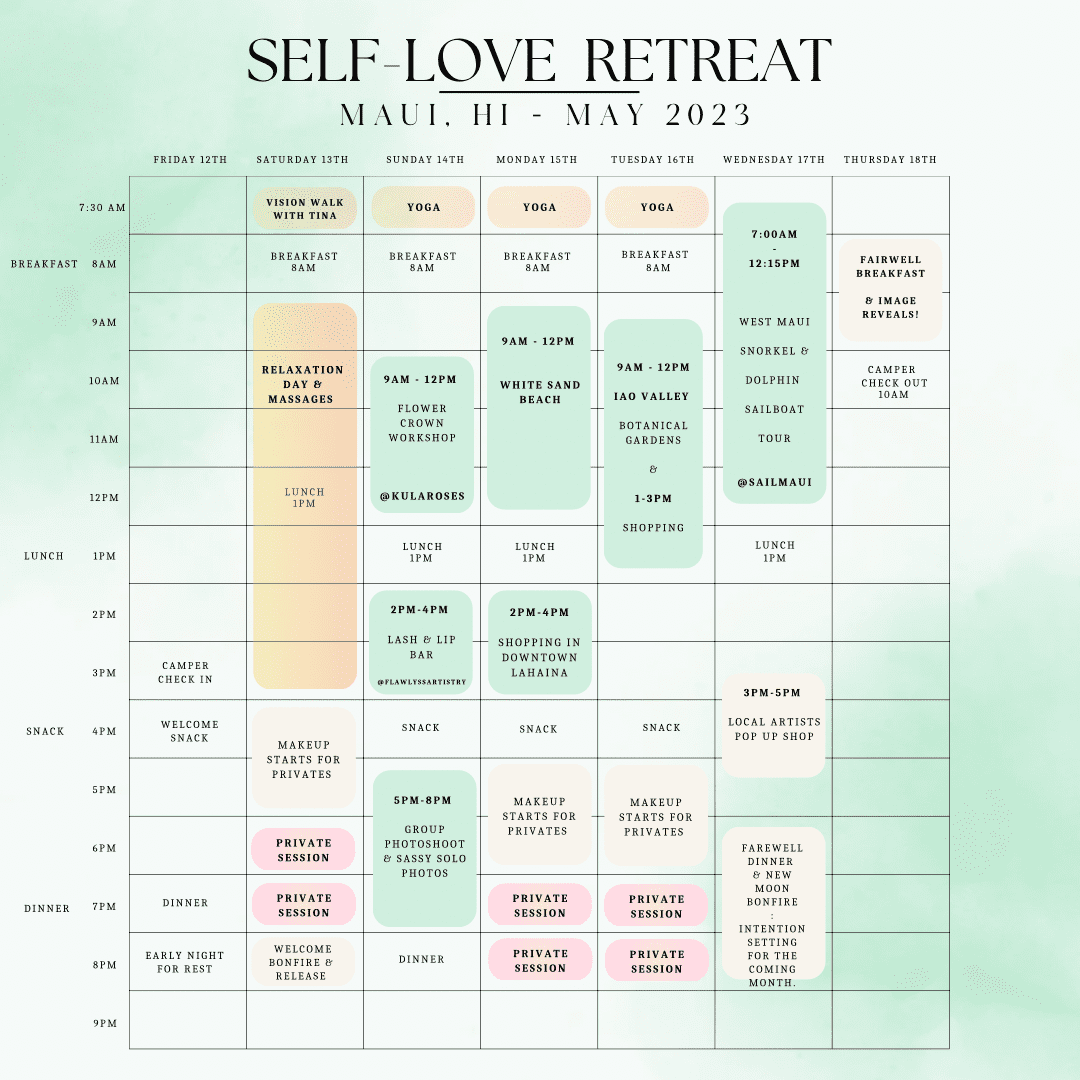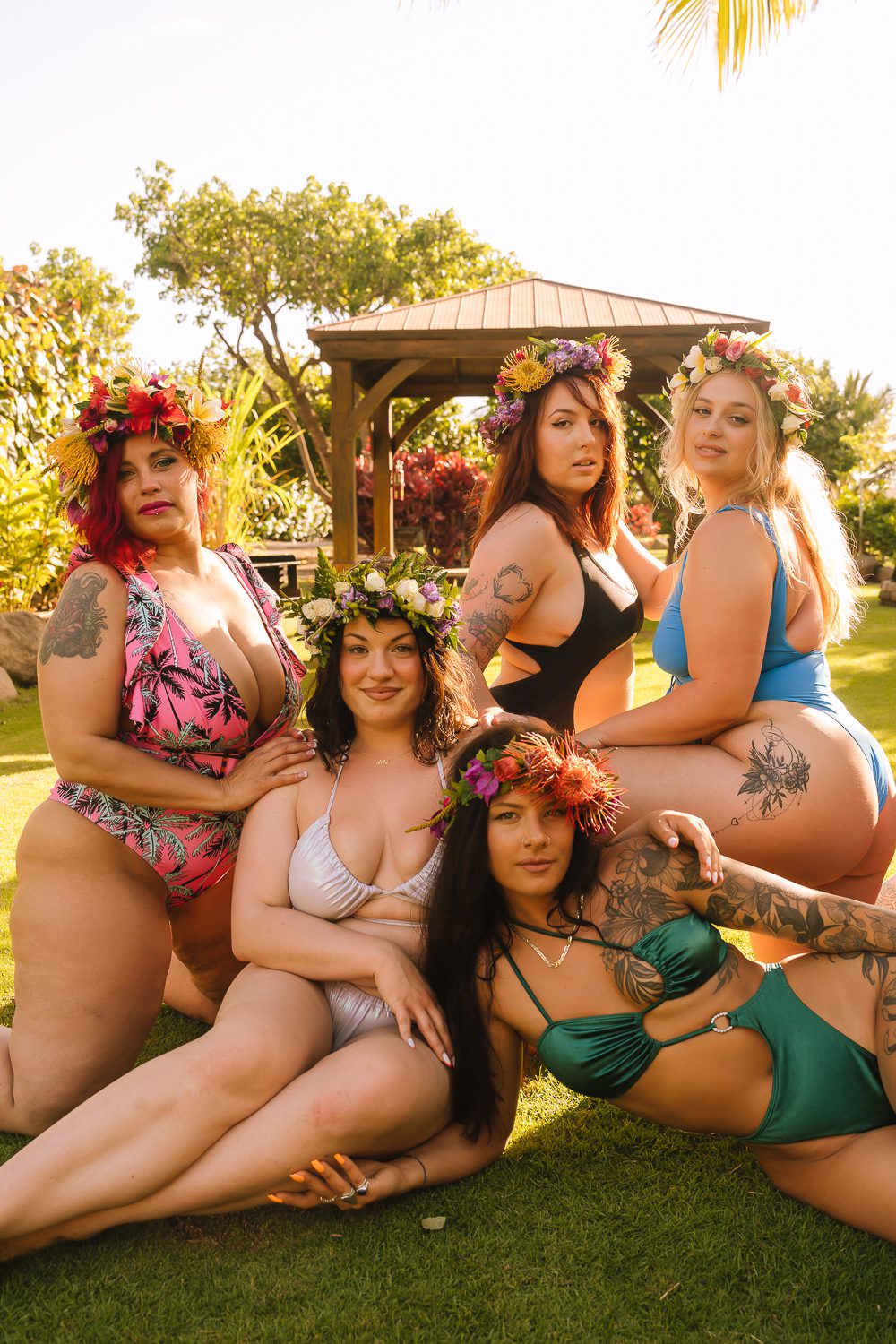 A peek into The Self Love Retreats with Tina and Hannah.
Scroll through our last adventure while you plan yours!
From cultural workshops, photoshoots, excursions and shopping pop-ups at camp, there is never a dull moment. Even "free time" means being served fresh fruit while you tan on the beach.
The Maui Self Love Retreat 2024 Waitlist
This is a Woman only, 21 and older retreat! The only requirements are that you have a positive attitude, you're ready for an adventure, and seeking a life-changing transformational experience with other inspirational and like-minded people! Those who are seeking a deeper and more loving connection to their mind, body, and soul are urged to attend. All bodies are welcome on this trip and we encourage you to be yourself. This trip is all about you and learning to reconnect with the divine feminine. LGBTQIA+ Friendly.