You've found the perfect wedding venue in Central New Jersey, now what?
Downtown Somerville is the prime location to plan your wedding – it's a working hub for wedding industry professionals. I pulled together a couple of local vendors to flex our muscles and get creative. We spent a chilly Monday morning drinking some of the best coffee in Somerville at Cheech's Own Coffee Company and here are the photos to prove it. 
Photography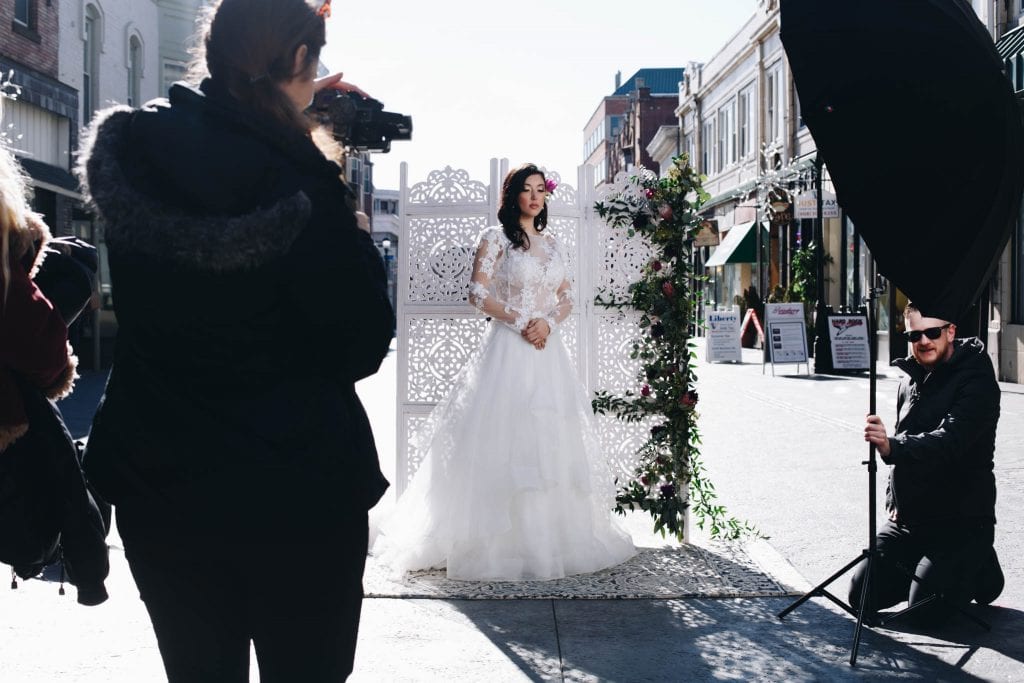 Meerloo Photography – aka me!  (Check out this A-Team)
Videography 
Electric Love Films – and Melissa Longo of Electric Love Studios.
Floral Design
House of Blooms – Lucy Sandler worked super closely with me on this project to nail our concept of a "Starry Night". Some of the flowers she used took my breath away.
Other local florists:
Bridal Gowns
Isabelle's Bridal & Eveningwear – Karen Frost and I decided on a wintery and romantic gown for our first stylized shoot together! She also outfitted our beautiful model, Cat, with a stunning pair of chandelier earrings by Giavan.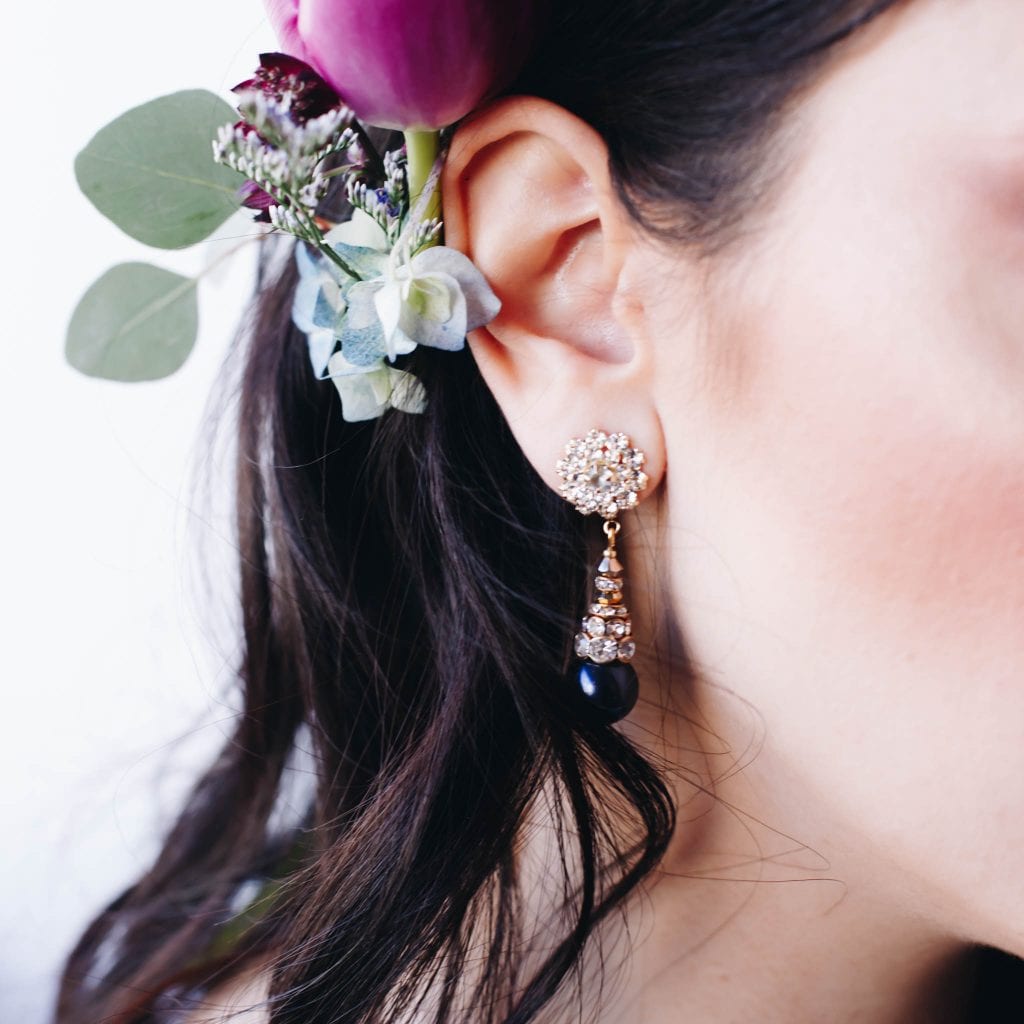 Other local bridal shops:
Jean-Ralph Thurin Luxury Bridal Design House
ABG Artistry – Alessandra Gonzalez is a local makeup and skincare guru who specializes in bridal and boudoir.  A full-time beauty expert who also teaches one on one makeup application classes, she is incredibly versatile!
Hair Artistry
Rachael Morgan of Saffire Salon  – Rachael is a longtime local and familiar face in Somerville. Her work is fresh and modern with a touch of edginess. Flowers provided by House of Blooms
Other local salons:
Wedding Planning
Bridal Lingerie
Barber Shops
Maintain Bespoke Barbering –  Coming Soon
Bakeries
Rehearsal Dinner/ Engagement Party Venues
Village Brewing – Coming Soon
This shoot was so incredibly fun, I was able to flex my design and production muscles for the first time in a while! I designed, produced and created the entire set right off of Division Street. Lucy from House of Blooms was down to create just about anything for our ceremony set, and this beautiful reproduction vintage screen was the perfect blank canvas for her. Cheech's Own was an ideal location not only because of the stunning interior but because the natural light filtering through the huge windows was absolutely perfect (and the delicious coffee didn't hurt).
A big thanks to Steven Chiocchi and Kyle Marino of Cheech's Own for opening the doors to their beautiful cafe for our shoot. Special mention to my lovely sister and local barista Cat Meerloo for modeling (you can say hi to her at Cheech's Own) and Dennis Pike for photography assistance.
I hope you enjoyed these images as much as the entire team enjoyed working on this project. If you've just said yes, are in the throes of planning your big day or just want a coffee or a delicious meal think of Somerville!
All my love,
Tina xoxo